800-unit residential development proposed in Adelaide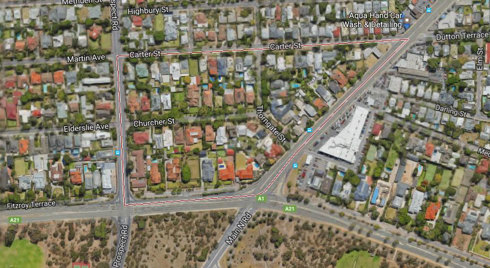 800-unit residential development proposed for one of Adelaide's most expensive suburbs
The 20-storey building proposed by MichaelKris Real Estate features a three-storey retirement village with a private hospital and penthouse apartments in Thorngate, north of the CBD.
The company is understood to have signed "option agreements" with about 20 residents, giving them first rights to buy their houses before November next year.
The Council has already raised objections to the project, but as its value is over $3 million, approval for its development will be decided by the Development Assessment Commission.
Since its inception last year, the Commission hasn't turned down any applications so far, with 18 approved. 
Vertical villages are proving popular in Adelaide, with applications for two other high-rise developments also submitted recently.