Aged care advocates release election priorities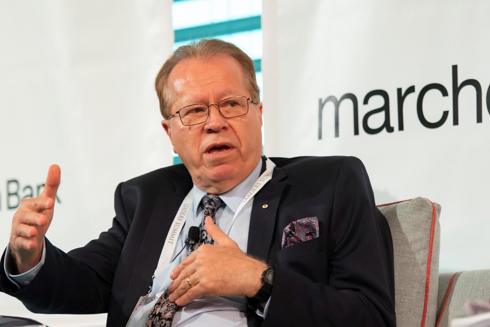 Council on the Ageing (COTA) Australia has released its policy agenda for the next Federal Parliament, with tackling ageism and elder abuse high on the list of priorities.
 
The peak body and advocate for older Australians set out 12 public policy areas and 37 recommendations for the 47th Parliament following next month's Federal Election, with the agenda available to view online.
 
According to Chief Executive Ian Yates AM (pictured), the next Government and Parliament will have the opportunity to improve the lives of older Australians.
 
"We are not apportioning blame for the past. Both major parties have things to be proud of, and failings, but our focus is on what can be achieved in the next three years.
 
"That's what matters to older people, and indeed their families, which is really all Australians," he said.
 
With Australian Human Rights Commission (AHRC) research in 2021 showing that 83 per cent of Australians believe age discrimination is a problem in Australia, and 63 per cent have experienced it in the last five years, Ian believes that now is the time to address ageism.
 
"Ageism is expressed in many ways, including laws and policies that harm older people, employment discrimination, exclusion from health and other services, and social isolation.
 
"It's time to remove ageism from Australia – especially to strengthen age discrimination legislation so it's actually effective, because it's a failure now – and tackling it in employment services and the healthcare system is a priority," he said.
 
COTA is also urging the addition of oral and dental health to Medicare.
 
Another area in which COTA is pushing for action is on elder abuse, which Ian says is "widespread, poorly identified, and often difficult to prove". Not just limited to nursing homes, Ian points out, elder abuse is far more prevalent and less reported in the community, and usually is perpetrated by family, close friends, and sometimes lawyers.
 
"Physical, sexual, psychological, emotional, and financial elder abuse are crimes that occur every day in every neighbourhood in Australia – city, country, rich, and poor.
 
"Much more concerted action by Governments is long overdue. If elder abuse was child sex abuse, or gender violence, it would not be tolerated. It's time that applied to older people. Government and Parliament must act," he said.
 
Other areas of concern for COTA include transforming aged care, implementing a better retirement income policy, and developing a whole-of-government ageing strategy.