Aged care nurse cares for the woman who hired her 35 years ago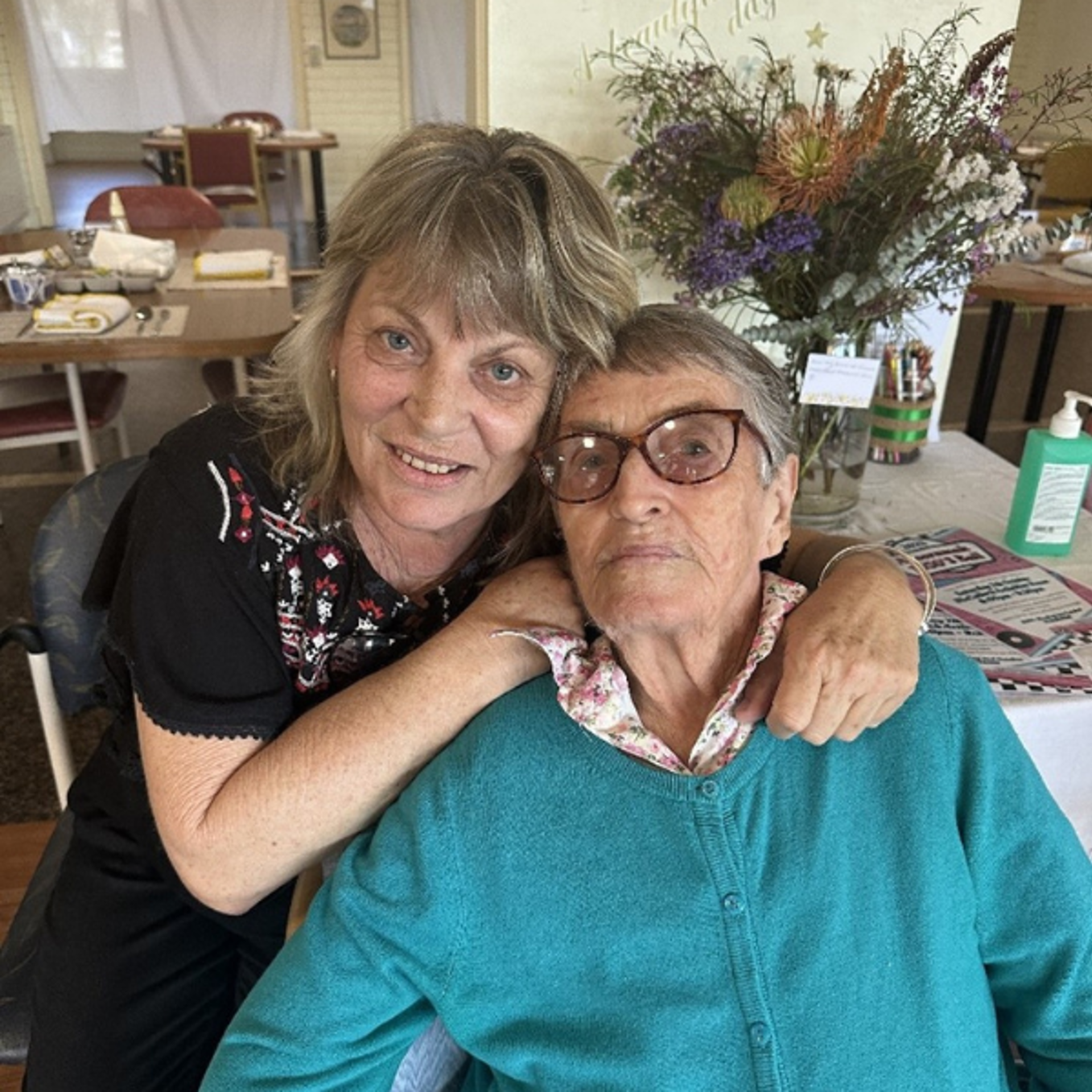 Shaz Hobbs, a Care Worker at Akooramak Care of Older Persons facility in Warwick, 139km southwest of Brisbane, loves her job.
And the 62-year-old gets to tell that to resident Maureen Gillespie, the woman who first employed her 35 years ago.
Maureen was the aged care home's Director of Care from 1978 to 2002. She employed Sharon in 1998.
"We often talk about the good old days," Sharon reminisced.
"(We talk about) when she was in charge … how things were different back then and she always tells me what a good girl I was, and we have a good laugh."
Shaz juggles a four-days on, four-days off permanent part-time rotating roster in the McCullough wing and regularly helps to fill gaps when staff numbers are stretched.
In addition to her current 25- year stint as a Direct Care Worker with dementia and palliative care patients, Sharon also worked at Akooramak as a "domestic" in the kitchen and cleaning for nine years before taking time away from paid employment to raise her children.
"I love the oldies. I love my job. They are just great to look after. There are challenges but you just deal with it and get on with it," she said.
Sharon is a key worker in a sector which is facing a shortage of at least 110,000 direct care workers within the next decade unless urgent action is taken to boost the workforce.
A recent Committee for Economic Development Australia (CEDA) report found that the shortage will balloon to more than 400,000 workers by 2050 unless dramatic action is taken.
The Aged and Community Care Providers Association (ACCPA) has been working on solutions, according to CEO Tom Symondson said.
"That's why we've been advocating for better access to education, improved access to housing for care staff particularly in rural areas, easier migration routes for overseas workers, and direct funding of targeted aged care workforce programs," he said.
"We also need to show that aged care is a worthwhile and wonderful place to work – because it is."
Shaz's dedication has recently been acknowledged in the ACCPA "You Are ACE!" campaign which recognises excellence across residential aged care, home and community care, retirement living and seniors housing.