Alternative Housing Choice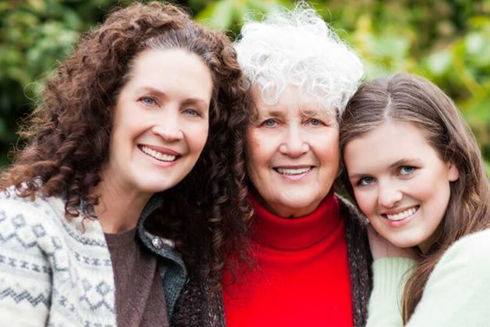 Australia's growing appetite for alternative housing choices.
Cohousing, multi-generational homes and high rise apartments – there are some interesting trends emerging in the way ordinary Australians are choosing to live.
Once famed for our obsession with the quarter acre block, it turns out that we are now increasingly open to new ways of living.
Take the simple apartment unit, for example.  According to a recent Housing Industry Association report, 'multi-unit' dwellings (units of three storeys or more) accounted for around five per cent of total housing developments 20 years ago.  There has been a steady incremental increase in that share, through to around 2010 when the trend began accelerating. In 2014 this share reached around 25 per cent.
Notwithstanding some noises being made about an impending glut of city apartments, Australians, including families, have taken to apartment living in a substantial way in recent years and with population growth increasing, it's hard to imagine any reverse of the trend.
Cohousing guru, Charles Durret
The co-housing concept
Then there was the visit last month for the first time of American architect, author, and 'father of cohousing' in North America, Charles Durrett.  With a program sponsored by State Governments, universities and aged care providers, Durrett was enthusiastically received by individuals and organisations right across the spectrum at a series of events in several states.
Cohousing is usually described as a type of 'intentional community'.  It's a housing development made up of a number of private homes or apartments supplemented by a range of shared facilities.  It's different to a regular apartment development or a retirement village in that a cohousing community is planned, owned and managed by the residents who intentionally choose to live there – with closer interaction with their neighbours.
In cohousing communities, in addition to everyone having their own fully equipped home or unit, there will be a shared kitchen and dining area where residents can cook and eat together as they wish.  Often there will be a communal vegetable garden, play equipment, swimming pool or movie room.  The number and type of shared amenities depends on the interests and budgets of the residents.
Durrett's Senior Cohousing Handbook
The concept is popular in Scandinavian countries, where it began, but has spread across other European countries and, largely due to Durrett, across North America too.  Australia has a dozen or so active cohousing communities and there are several on the slate, including options for higher density cohousing projects in inner urban areas of big cities.
Seniors co-housing
In recent years, Durrett has been focusing on cohousing for older people (his most recent book, The Senior Cohousing Handbook: A Community Approach to Independent Living is in its 2nd Edition) and this was a major strand of the Australian visit.  Events held in both Sydney and Adelaide were attended (and sponsored) by a number of successful aged care and retirement living organisations, keen to explore the model.
In public talks and professional workshops, architects, planners and developers, came together with aged care providers, retirement village operators, academics and surprisingly large numbers of interested individual's to hear about the concept of cohousing and how to do it.
Multigenerational homes
Only two weeks ago, there was a fascinating article in the Money section of the New York Times about the growing number of homes being purposefully designed and built to cater to multigenerational families.
The article quotes one of the biggest US home builders, Lennar, which says it is the "first production home builder to offer a solution for the multigenerational family, living under one roof", offering its first NextGen multigenerational home model in 2012.  That first year they sold 280.  In 2015 they sold 1,100 and demand is growing.
According to the New York Times journalist, Janet Morrisey, quoting recently released data from Pew Research, the number of Americans living in multigenerational households — defined generally as homes with more than one adult generation — rose to 56.8 million in 2012, or about 18.1 percent of the total population.  That was up from 46.6 million, or 15.5 percent of the population in 2007.   In 1980, an estimated 28 million, or 12 percent of the US population, lived in these kinds of households.
Lennar's 'NextGen' purpose-designed homes (there are several floor plans to choose from) are somewhere between a single-family home and a small multi-family building, with features including a separate entrance, bedroom, living space, bathroom, kitchenette and laundry facilities. Families get to live under the same roof, able to easily spend time together when they choose, but are also able to have much needed space and privacy.  One of Lennar's biggest competitors, Toll Brothers, has also jumped on the multigenerational homes bandwagon,
Australian trends
A study by researchers from the UNSW City Futures Research Centre in 2013 looked at the rise of multigenerational households in Australia and the experiences of people living in them, through a series of surveys and interviews.
The paper reported that the number of multi-generational households in Sydney has grown 63 per cent over the past three decades, with one in four, or 1.1 million people in metropolitan Sydney sharing housing with adult relatives.
Financial pressures were the most commonly cited motivation for sharing – in 50 per cent of Sydney's multi-generational homes.  But the next most common motivations included the need to provide care or support to a loved one, and of course, children being increasingly slow to leave home.
There can be doubtless many mutual benefits when we step outside traditional thinking about how we want to live.  It will be interesting to watch some new ideas and models evolve in the coming years.
What do you think about alternative approaches to the idea of 'home'?