Are you a carer interested in free aged care training? Government-backed education packages are now available online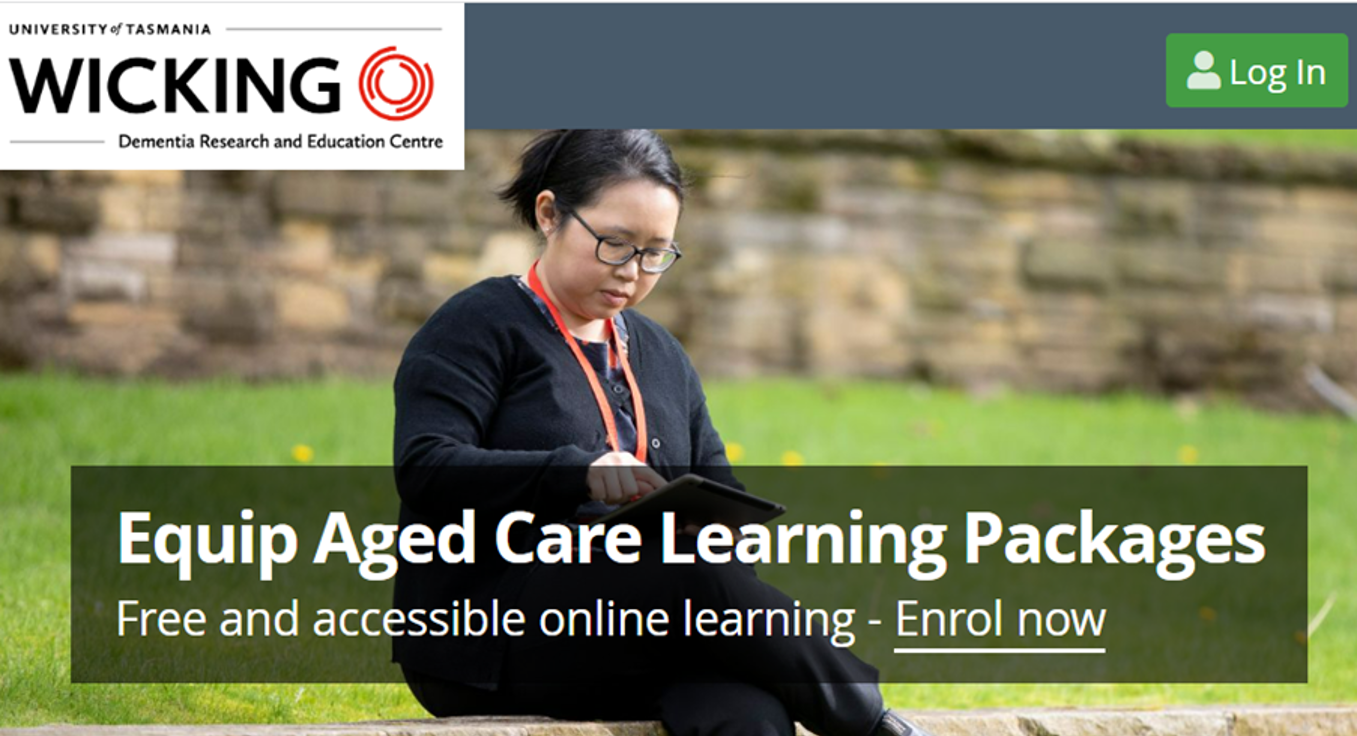 Free education packages developed by the Wicking Dementia Research and Education Centre at the University of Tasmania, delivered through Equip Aged Care Learning Packages, and commissioned by the Department of Health and Aged Care, are now available. 
The packages are designed to educate carers, personal care workers, nurses, allied health professionals and volunteers working in aged care about a range of topics, including:   
the Australian Aged Care System 
exploring the role of Nurses, Personal Care Workers, and Allied Health 
professionals working in aged care 
the Aged Care Quality Standards 
supporting people living with dementia 
palliative and end-of-life care 
person-centred care 
Aboriginal and Torres Strait Islander cultural awareness 
trauma-informed care 
promoting mental health and wellbeing 
cross cultural awareness 
oral health promotion 
prevention of falls 
wound management and pressure injury prevention 
hearing health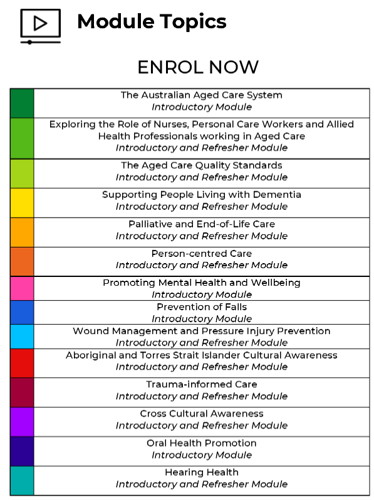 Each module takes about 10 minutes to complete and can be accessed from a phone, tablet, or computer.  
A free, downloadable certificate is available on completion of each module, and an additional certificate is available when all modules are complete.  
You can find out more on the Equip Aged Care Learning Packages website.