Baby animals drop in on Arcare North Lakes residents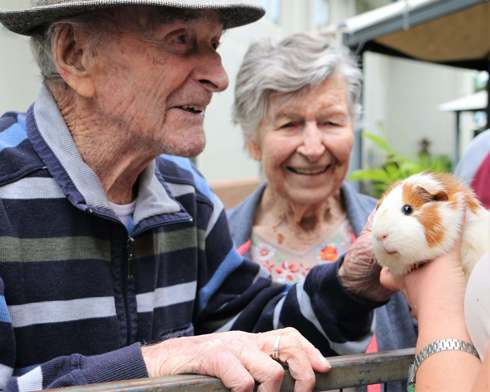 Residents at Arcare's North Lakes home in Queensland have enjoyed a visit from baby animals at a mobile petting zoo.
Piglets, a one-month-old calf, and a three-week-old goat joined other animals like ducks, chickens, sheep, and guinea pigs at the Arcare home, with delighted residents exclaiming over how they'd like to take the critters home with them.
According to Lifestyle Coordinator Maree, the visit helped residents share stories and recall fond memories of their own younger years working on farms.
"Animal therapy is a wonderful way to support aged care residents as it promotes confidence, supports sensory and tactile stimulation and enables them to relive memories as many of the residents grew up on farms.
"One question was asked time and time again: 'can we keep them?' It was such a special moment for them to enjoy," she said.
Another visit has already been booked.