Banksia Village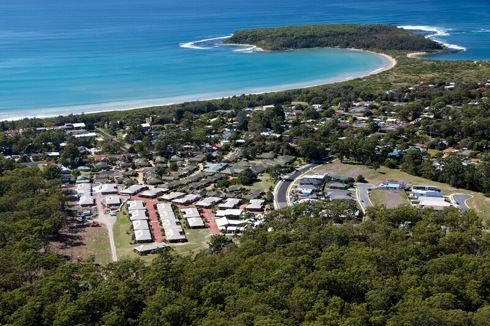 Banksia Village Business Profile
Set in the heart of Broulee on NSW's pristine south coast, Banksia Village offers an ideal opportunity for a secure and rewarding lifestyle, close to both river and the sea. A fully accredited aged care facility, Banksia Village offers a complete range of retirement living and aged care services, from independent living villas for people over 55 through to respite, permanent residential aged care, and community care delivered to the home.
Banksia Village - Independent retirement living
Banksia Village comprises 121 architecturally designed two and three bedroom villas, with contemporary styling and quality inclusions, surrounded by 3.5 hectares of carefully landscaped grounds.  With a range of financial options available, Banksia Village offers independence, security, and the rewards of a vibrant community at your doorstep.
Banksia Lodge - High quality aged care
Co-located within the Village, Banksia Lodge is a single level, fully accredited, government subsidised and legislated aged care facility,  providing assisted living and clinical care for older people in a friendly, caring and homely environment. Our highly qualified and professional health care and support teams also provide frail, dementia and palliative care. 
Banksia Community Care - Supporting the aged community
Launched in July 2015, following our initial allocation of government funded community care packages, Banksia Community Care provides a diverse range of support services for Banksia Village residents and people in the surrounding community. These tailored packages provide practical help for people facing health problems, decreased mobility through ageing, or other difficulties associated with day to day living.