Brisbane Council faces backlash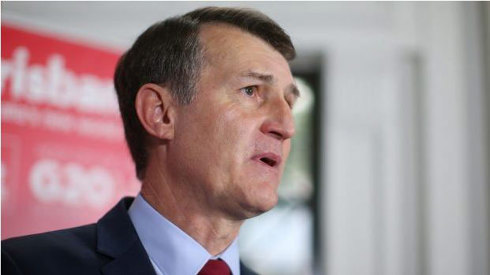 Brisbane Council faces backlash over incentives to solve impending seniors' housing crisis
Lord Mayor Graham Quirk revealed the plan to boost the number of retirement village and aged care homes (nursing homes) in the Brisbane area this week.
The package includes cutting infrastructure charges for aged care units by 33% for three years. That's a big decrease, from $8,000 down to $5,300.
Its Labor opposition has slammed the changes though. Why?
Opposition leader Peter Cumming says the money will be lining developers' pockets, rather than helping the elderly.
"They don't tend to translate into more affordable property, despite the fact that developers often cite infrastructure charges as one of the reasons property prices are so high," he said.
However, Cr Quirk has plenty of evidence to support the scheme.
Just 49 retirement and aged care developments were approved from 2010 to 2015 with a total of 5,159 beds.
That's less than 1,000 a year, much lower than the annual increase of 3,600 beds that are predicted to be needed.
The Lord Mayor says the decrease will promote development.
The Council's plan also includes:
Permitting an extra two storeys in medium- and high-density locations
Weighing up plans for privately-owned sport and recreation areas, if there is a community benefit provided
Altering the 2014 City Plan with a new streamlined code for assessing developments
Chris Mountford, Executive Director of the Property Council Queensland, says without changes like these, the country will face a crisis in senior's housing.
"We don't want a city where our older people have to move out of their neighbourhoods and away from their families and friends to find accommodation that supports healthy ageing and independent living," he said.
ThomsonAdsett Group Director of Seniors Living Ann-Maree Ruffles agreed that it was important to ensure these communities were in great locations.
"There are clear benefits to keeping seniors integrated within their communities," she said.
Similar projects created by Brisbane Council to encourage new hotels and student accommodation have worked to increase development. Clearly they are hoping for the same result again.