Could you live in a space the size of a car space?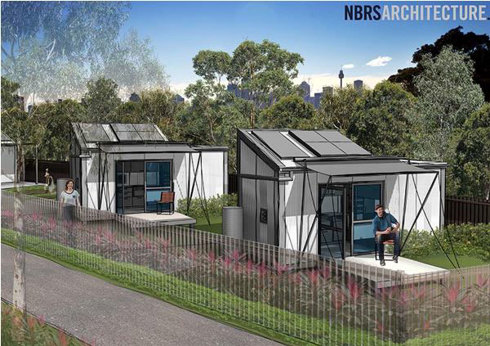 That's how big four houses being built next to Gosford Hospital on the NSW Central Coast will be after the local Council gave the green light to the project by the Tiny Homes Foundation (THF), which is designed to create more affordable housing for the homeless.
Measuring just 14sqm each, the houses will be constructed for $30,000 and include a kitchen, bathroom, bed, lounge and verandah plus a shared lounge, laundry/workshop and community vegetable gardens.
The prefabricated units are also simple to assemble with a proposal to let students in work programs build the units.
A place to call home
Using the model that you need to provide housing first before employment and education, the project has been the work of the THF and a range of partners including NBRSArchitecture, town planners Wilson Planning, education provider TAFE Outreach and social housing organisation Pacific Link.
Funds not used in the development will also be given to tenants to help them find housing in the future.
A solution to housing affordability?
THF is also providing "free access" to its plans to encourage others to trial the project.
The scheme also relies on using under-utilised or vacant council-owned land so if you know somewhere that could be used, contact the THF here.