Dementia Cure, 10 Years?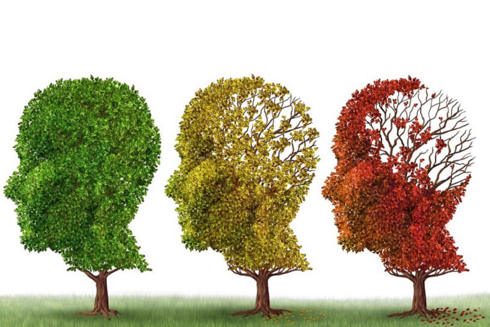 A dementia cure within ten years?
Some good news: The medical world has targeted 2025 as the year that a dementia cure will be achieved – just 10 years from now.
Given the remarkable pace of medicine breakthroughs I am quietly confident they will achieve this goal. Maybe in time to save me – and of course the other 1 million Australians predicted to be diagnosed with dementia in my lifetime. Can you imagine that?
Today there are 330,000 people with dementia with 1.2 million people caring for them, according to our Minister for Health, Ms Sussan Ley. Multiply that by three if a cure is not found.
What do 76 individual researchers do? An interesting footnote to Sussan Ley's announcement is that they are 'early career researchers', meaning they are young and will be working on this project for a long time. And that is required as anybody who has been touched with dementia knows. My own mother had dementia for 11 years before she passed away with cancer.
Examples of the researchers and their work include:
Dr Kristian Kempe, Monash University – $601,940 funding for drug delivery research
One of the most significant challenges in the treatment of dementia is the blood brain barrier, which can impede the delivery of drugs and diagnostic molecules to the brain. Kristian will seek to develop molecules that can transport drugs across the blood-brain barrier.
Dr Ashleigh Smith, University of South Australia – $594,122 funding for research into exercise.  Physical activity is important for promoting blood flow to the brain, with some research finding associations with lower risk of cognitive decline and dementia. Ashleigh will seek to improve the understanding of the relationship between physical activity and good brain health. This research will help to develop more effective, targeted and sustainable exercise programs to improve the health of older adults with mild cognitive impairment who are at risk of developing dementia.
Dr Sandra Garrido, University of Western Sydney – $601,540 funding into how music can alleviate depression Music has been shown to have a powerful impact on people's mood even when cognitive functioning is impaired. Sandra will investigate whether music can alleviate depression and the personal factors and musical variables that shape emotional response. This research will assist in the development of innovative tools to help people with mild dementia and their carers.
Impressive young researchers
It is interesting to take a look at the careers of some of these researchers. Take Dr Kristian Kempe as an example, who looks to be of German nationality and only about 30 years of age.
Undergraduate student at the Laboratory of Macromolecular Chemistry and Nanoscience – Eindhoven University of Technology – Germany
Postdoctoral researcher at the Laboratory of Organic and Macromolecular Chemistry – Friedrich-Schiller-University Jena – Germany
Postdoctoral researcher at Department of Chemical & Biomolecular Engineering – University of Melbourne – Australia
Postdoctoral researcher at the Faculty of Pharmacy and Pharmaceutical Sciences (MIPS)  Monash University – Australia
Visiting Scientist – UC Santa Barbara – USA
Visiting Scientist – Karlsruhe Institute of Technology (KIT) / University of Karlsruhe (TH) – Germany
All this research will be contributed to the World Dementia Council and its target of finding a cure or modifying therapy by 2025.
As they say in sport: "Go you good thing!"  We need these young researchers to succeed.