Donation allows new memory support unit in Killarney, QLD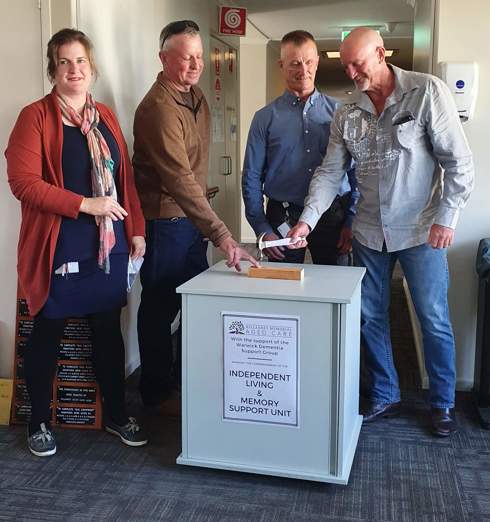 Killarney Memorial Aged Care (KMAC), in Queensland's Southern Downs, will be able to build a new memory support unit thanks to a generous donation.
The $294,000 funding from the Warwick Dementia Support Group will go towards Stage 4 of KMAC's master-planned community, including the specialist memory support unit for residents with dementia focusing on outdoor and garden spaces.
"This significant donation will allow us to progress our plans much more quickly than expected. The demand is very high, and we want to be able to build the new area to support local families as quickly as possible," Killarney Aged Care Chief Executive Sarah Fea told Warwick Today and Stanthorpe Today.
The project has been in planning for about a year, and according to Operations Manager Mick Cantwell, KMAC can now get started on construction.
"It's a challenging time to be getting a building project completed, but we have most of the trades in place and are ready to start immediately," he said.
The facility is expected to be completed by February 2023.