Elderly couple living in separate nursing homes reunited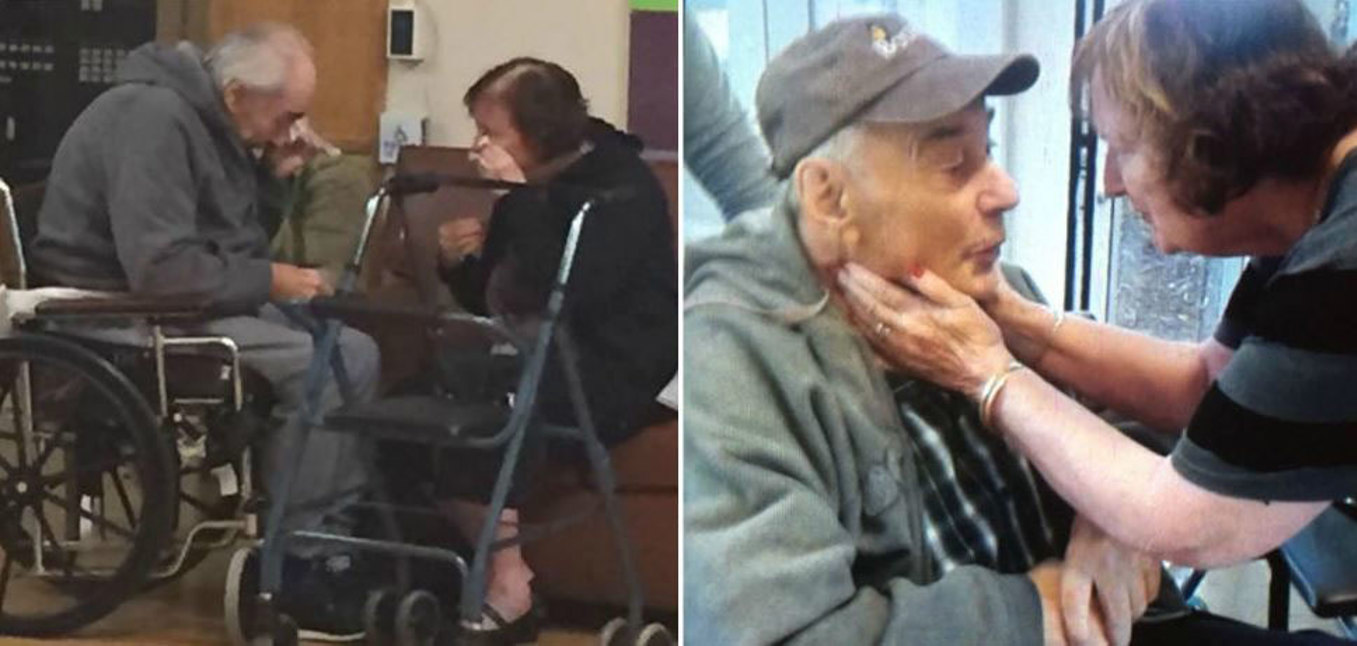 Elderly couple living in separate nursing homes reunited after heartbreaking photo goes viral
Canadian couple Wolfram, 83, and Anita Gottschalk, 81, became headline news back in August when a photo of them during a rare visit was shared over 10,000 times.
The couple, who have been married for 62 years, had been living in separate nursing homes for over eight months because of a backlog in Canada's healthcare system according to family members.
The photo was posted to Facebook by their granddaughter Ashley Bartyik, 29, who captioned it: "This is the saddest photo I have ever taken."
Wolfram has dementia and the family was concerned he would not remember Anita the longer they were apart.
Fraser Health, which runs the facility where Wolfram was living, released a statement saying that it had been working to get the couple together but there was no space available.
"We certainly understand how heartbreaking this is for the family," Fraser Health spokeswoman Tasleem Juma said at the time. "It's upsetting for us as well."
Now it's been announced that Wolfram has finally been moved to the same facility as Anita in Surrey, British Columbia. Previously, a family member had to drive 40 minutes so the couple could visit each other.
Ashley posted a video on her Facebook page showing the couple clearly over the moon to be together again: "They can now be under the same roof for their remaining years, and we couldn't be more grateful."
She also added: "Although they are now reunited, the story isn't over for other BC couples waiting to be together, and our family will continue to advocate for those families as well."
See the video of their reunion here.