Goodwin home carers power on with new electric vehicle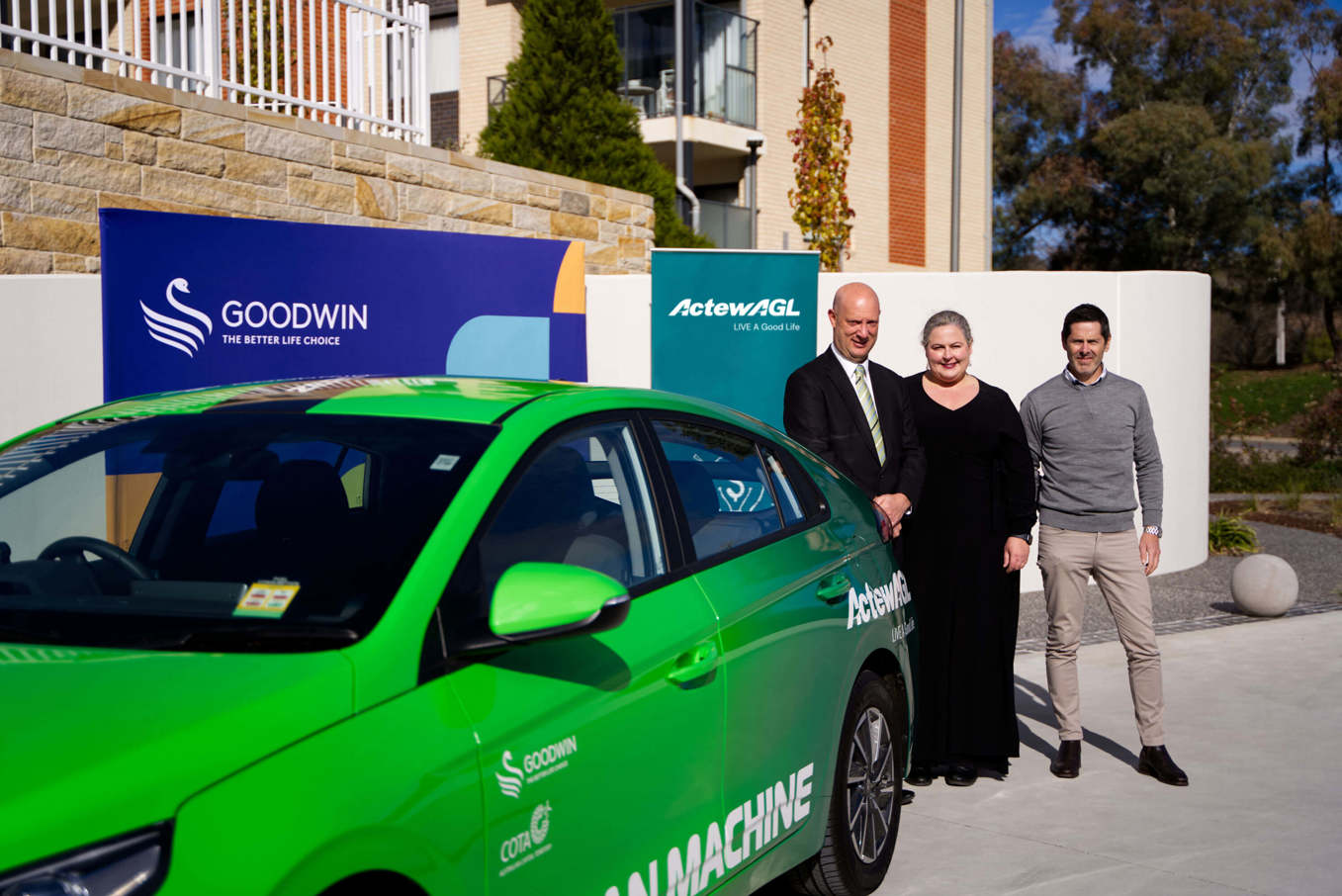 Home care workers at Goodwin Aged Care in Canberra will have a new, greener way to get around, with utility company ActewAGL and Council on the Ageing (COTA) teaming up to provide a free Hyundai Ioniq electric car for the next 12 months.
Part of a new pilot program, the car will be used by nurses to deliver home care services in and around Canberra, with an ActewAGL charging station also in the bargain.
According to Goodwin Chief Operating Officer Stephen Holmes, Goodwin is moving towards more environmentally-friendly aged care, including at its Goodwin Village site in Farrer.
"Goodwin places a great importance on minimising the impact that we have on our environment. We're grateful to ActewAGL for the opportunity to explore this new technology, and I know that our staff and home care clients are going to thoroughly enjoy the ride," he said.
Rachael Turner, General Manager of ActewAGL Retail, said the pilot is in line with efforts to promote electric vehicle usage in the capital region.
"We are delighted to work with Goodwin Aged Care on this pilot program to support the community adoption of electric vehicles.
"Transport is the single biggest contributor of carbon emissions in the ACT and surrounds, which is why we are focused on helping the ACT community increase EV ownership," she said.