Hillary Clinton supporters stage flash mob in New York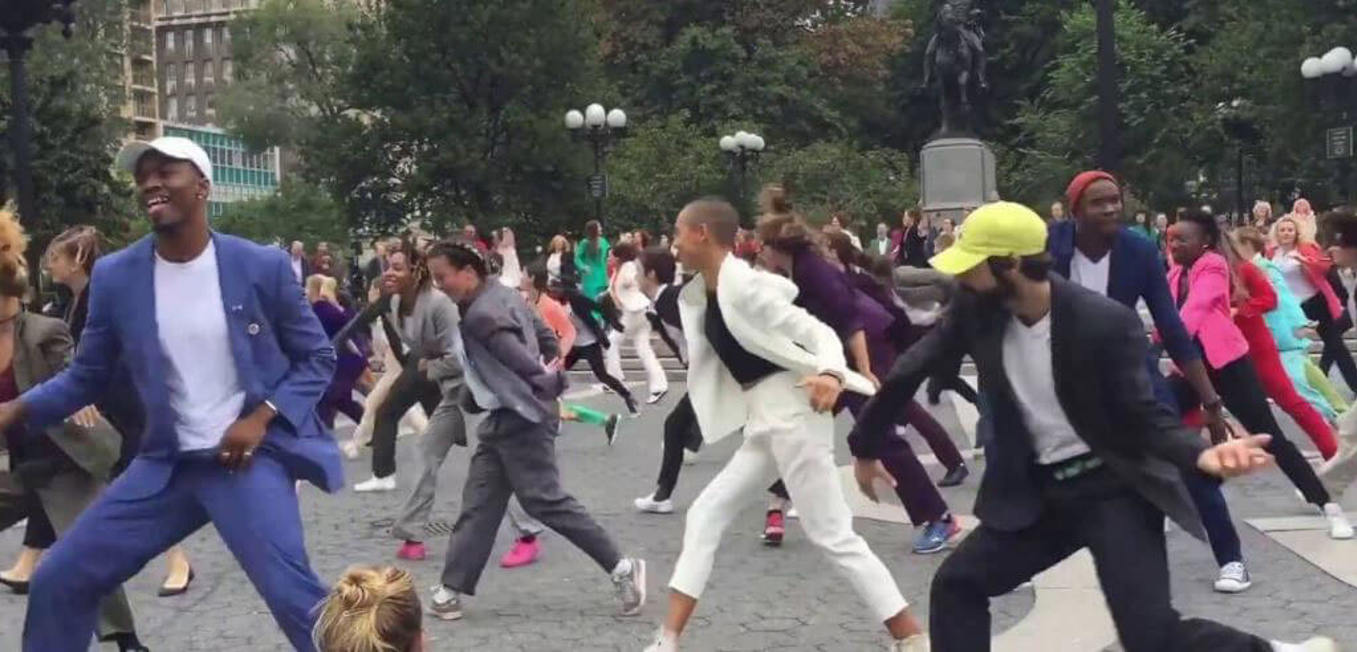 US presidential candidate Hillary Clinton is well-known for her stylish collection of pantsuits – even her Twitter account playfully names her as a "pantsuit aficionado".
Now more 150 of her supporters have taken to the Manhattan streets for a flash mob-style dance to support the Democratic hopeful.
Set to Justin Timberlake's 'Can't Stop The Feeling', the "Pantsuit Power Dance" sourced suits from second-hand shops all over the city for the stunt, with the first post of the video viewed over 300,000 times on Facebook.
Here's a fascinating fact: women have only been allowed to wear pantsuits in the US Senate since 1993.
Check out the video here.
But what about Donald Trump's supporters? They've been just as vocal, with a group of retirement village residents in Florida making the loudest noise.
The US's biggest retirement village, 'The Villages' has over 55,000 residents and is so large its residents use golf carts to travel around.
Fox News have been reporting up to 90 per cent of residents are behind the Republican candidate.
The evidence? Earlier in the presidential campaign, residents "dressed up" their golf carts for a parade around the community, all to support Trump.
See the clip here.