How would you feel if you had to move hundreds of kilometres away from your home?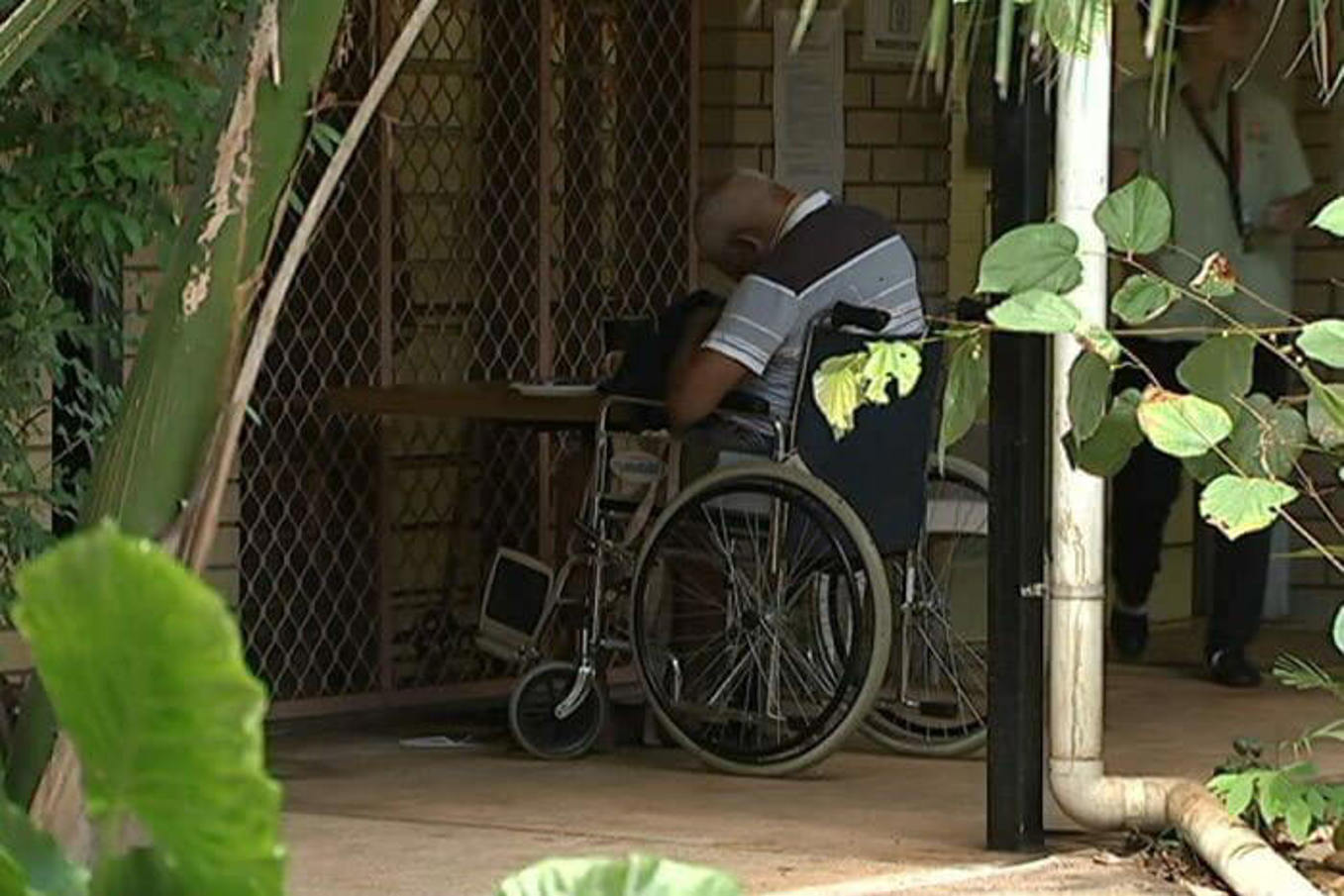 It's what happens to a huge number of older, mainly indigenous, Australians living in remote and regional areas.
The ABC recently reported that a project to build an aged care home (nursing home) in Nhulunbuy, the NT's fourth largest regional hub, had been put off again.
Many people living in the region find themselves waiting instead for a place at an aged care home (nursing home) in Darwin, 600km away.
The building had been planned to be open by mid-next year after funding for an earlier development didn't go ahead in 2012.
So what happens to the residents who aren't relocated?
They often end up living with family or paying over $200 a week to live at a nearby hostel close to the hospital.
It highlights the growing crisis in indigenous aged care, with the increasing life expectancy for Aboriginal and Torres Strait Islanders predicted to cause a huge jump in Indigenous seniors in the next decade.
Right now there are 51,303 Indigenous Australians aged over 60 – by 2026, there will be almost 90,000, two-thirds in rural and remote communities.
There are only 820 aged care places in Australia for indigenous people according to the Department of Health, in addition to the mainstream services. 11 aged care projects are also being developed in the NT valued at $36 million.
For Robyn Batten, former Executive Director of Blue Care and Australian Regional and Remote Community Services Limited (ARRCS), ARRCS and now Strategic Advisor to the Borderless Healthcare Group, the fact that many people requiring high care have to leave their communities show the importance of providing indigenous-specific care.
"We now that people would prefer to be an indigenous-specific facility," she says. "The food, décor, and rhythm of the day are built around Aboriginal peoples' needs with mostly Aboriginal staff who speak their languages."
Hiring and training enough staff is a major issue. "We're committed to employing local people but a lot of support is needed to train people for working in aged care and funding for that is not readily available," Robyn says.
There is also the huge cost of offering services in these areas.
The Federal Government has a Home Care Viability Supplement, designed to help small rural aged care services provide care, but Robyn says the additional costs in remote areas are far greater than the payments.
"In some areas you have to fly staff in and out and provide housing," she says.
Technology is also a problem. To request an aged care assessment, you need to call an 1800 number or go on the MyAgedCare website. Often people in remote regions don't have landlines and try not to use their mobiles to conserve credit. 
"Connectivity in some of these areas is sometimes non-existent," Robyn adds.
Assistant Minister for Health Ken Wyatt's spokesperson has said the Government is working to make access to MyAgedCare easier, and says families can call them on behalf of older members.
Robyn says indigenous aged care still needs to be a higher priority for the Federal Government – "It's not commonly talked about as a major issue, but it is a very serious issue for those communities."
The Government has said a service provider for the Nhulunbuy aged care home (nursing home) will be found by October – the sooner, the better. 
http://www.abc.net.au/news/2016-08-16/nhulunbuy-elderly-still-waiting-for-aged-care-facility/7721996