Maggie Beer Foundation launches online modules to improve aged care food
The Department of Health and Aged Care and the Maggie Beer Foundation have jointly launched online modules to instruct cooks and chefs working at aged care homes and improve the food being served to residents.
Prime Minister Anthony Albanese, Minister for Aged Care Anika Wells and TV chef Maggie Beer   were at the launch of the Maggie Beer Foundation Aged Care Cook and Chef Support Program at Eldercare's aged care home in Seaford, 32km from Adelaide, this week.
The program's modules are available for free online. Click HERE.
Maggie said providers can also sign up to participate in a food satisfaction survey through Flinders University.
She will also be appearing in a new ABC TV series Big Mission where she and her team of experts use their cooking skills to transform meal times for residents of a Perth aged care home.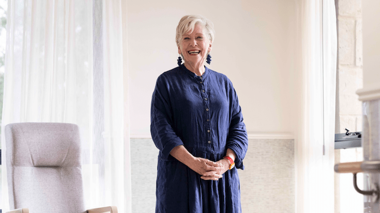 Beer is "leading an ambitious, life changing, social experiment as she attempts to overhaul an aged-care home by transforming meals, the dining experience and the surrounds. Working with the unsung heroes in aged care, the aim is to improve the health and joy of the residents," states the ABC.
"What a privilege this is to work with a Home that is brave enough to show warts and all, and the path of continuous improvement that will be necessary to bring about real change," Maggie said.
​ABC Head of Factual Susie Jones said she was 'thrilled' to work with Beer.
'We are thrilled to have Maggie Beer spearhead such an important national conversation that effects all Australians. This series will surprise and delight ABC audiences, while bringing about real-world change," said Susie.
The show will air in 2024.