Men over 85 three times more likely to take their own lives than younger men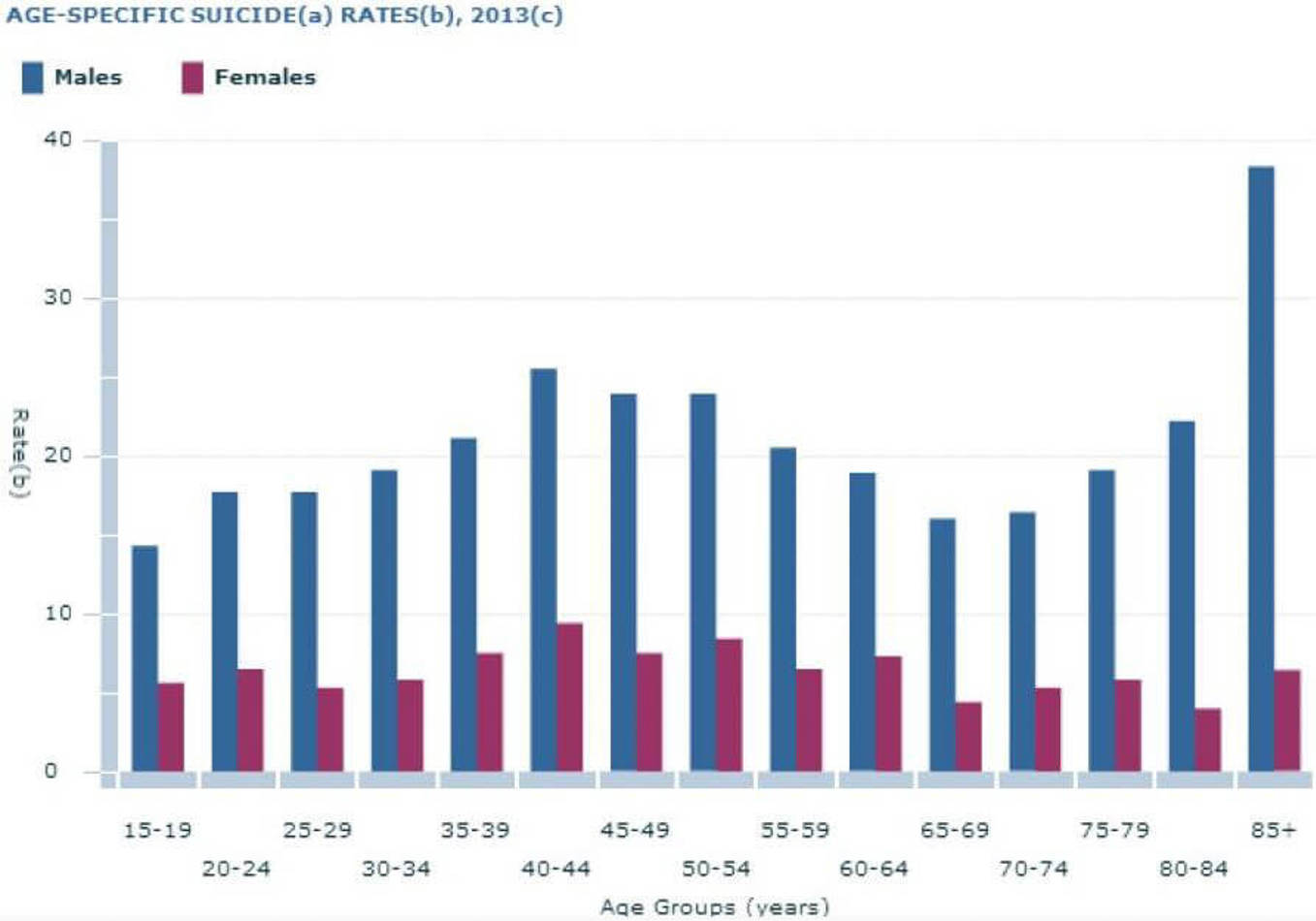 The suicide rate is 37.6 male suicides per 100,000 people for this age group, compared to 20.6 male suicides for the 20 to 24-year group and 29.9 males for the 40 to 44-year group.
ABS figures also reveal the number of suicides for the 85+ has jumped 15% between 2010 and 2014 to 2864 a year.
Family and friends and healthcare providers need to watch out for warning signs. Raylee Taylor, Chair of the Care For Life Suicide Prevention Network says "The aged may make comments about suicide but might not be taken seriously by their loved ones."
World Suicide Prevention Day is September 10.
Picture: Australian Bureau of Statistics