NSW aged care nurse found guilty of murdering two residents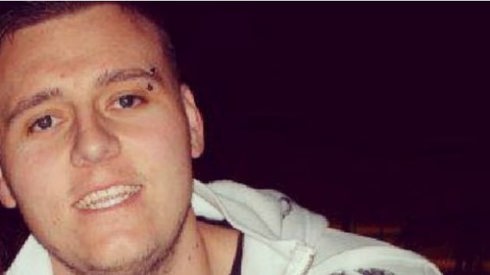 Former nursing home employee Garry Steven Davis had pleaded not guilty to murdering two residents and attempting to kill another, but has been found guilty after a four-week trial.
Davis, 29, a team leader at the SummitCare nursing home in the Newcastle suburb of Wallsend had been trusted to care for the residents, but instead was accused of injecting them with large doses of insulin over two days in October 2013.
As a result, residents Gwen Fowler, 83, and Ryan Kelly, 80, died. Audrey Manuel, 91, recovered from her overdose, but has since died from unrelated causes.
None of the residents had been prescribed insulin and though all were diagnosed with dementia, they had been in relatively good health before their sudden deaths.
Ms Fowler had passed away first after becoming ill and at first, her death raised no suspicions.
But when Mrs Manuel and Mr Kelly also fell ill, with Mr Kelly dying ten days later, a doctor realized there were similarities between their deaths and ordered test results.
The Supreme Court Justice Robert Hulme said the case was circumstantial in the judge-only trial, but when the circumstances surrounding the events at the home were put together, he was able to reach a decision that was beyond reasonable doubt.
In his verdict, Justice Hulme said Davis had probably had the opportunity to commit the crimes and it was highly improbable that an intruder could have carried out the attacks.
In the committal documents given to the court, Davis was also described as lacking in empathy as well as being a compulsive liar and attention-seeker.
Investigations into his past discovered that he has been forced to leave, fired or deregistered from five out of the six facilities where he had previously worked.
He was also known to have injected other residents with insulin without authorisation and was found with needles and information about insulin when he was arrested.
In the trial, the court heard Davis had allegedly set up a Facebook page where he posted the comment: "I hate old people".
They also heard Davis had sent two text messages to his colleagues in which he said two of the home's residents would die.
His defence argued that the messages were simply black humour, but the Judge found that to not be the case.
He was still not able to determine a motive behind the killings however, with financial gain, revenge and other motives all ruled out.
Davis and his family were visibly upset and shocked at the verdict, with family members protesting his innocence outside of the courts.
Crown Prosecutor Lee Carr who tried the case has commended the police who conducted the 14-month investigation though, saying the result was welcome news for the victims' families.
"I just think they're so relieved to have closure and now have a reason for the loss of their loved ones," he told the ABC.
Davis will now be sentenced on December 12 while SummitCare has since introduced a policy that stops team leaders from administering drugs such as insulin.