NZ retirees join coffin clubs as way of dealing with death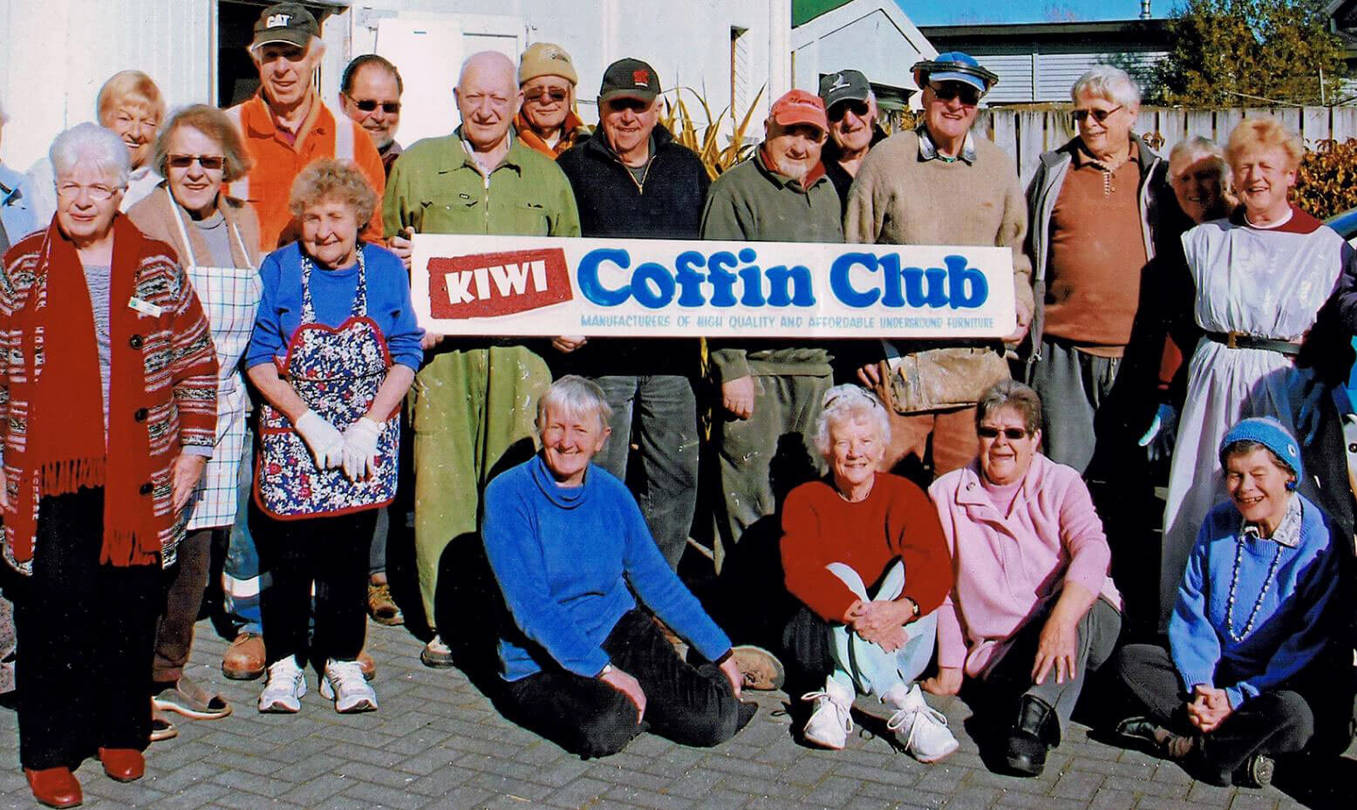 It's the newest hobby for those recently retired and was pioneered by former palliative care nurse Katie Williams, 77. She began the project in 2010 in Rotorua – the idea has since proved so popular, there are now a dozen clubs around the north and south islands.
She developed the idea as a way of helping people have a funeral that reflected their life.
"Because of my work and my age I had become a perpetual mourner," Ms Williams told the Guardian.
"I had seen lots of people dying and their funerals were nothing to do with the vibrancy and life of those people. I had a deep-seated feeling that people's journey's deserved a more personal farewell."
Setting up initially from her garage, she didn't have any tools or volunteers and wasn't even sure how to actually construct a coffin.
Today, the club has around 80 members who have built over 300 coffins in total.
The group also constructs coffins for stillborn and premature babies which are donated to the local hospital.
One of the reasons for the popularity of the homemade coffins is the price – they only cost about $250 to build, compared to $2,000 to $10,000 for standard and deluxe coffins.
The members can also add their own personal touches to their final resting places using paint and other materials.
But the purpose of the group is not just to help their hip pockets.
The members say the club has helped them face up to their own feelings surrounding death and dying. "I am of the opinion that it is very healthy to face up to the inevitable," one member says. "I feel quite prepared now, it is stored in a cupboard at home, waiting for me."
The club also provides a social purpose albeit an unusual one. "Our motto is; it's a box until there is someone in it. And while it's just a box, it brings us together," Ms Williams said.