Park integrated with nearby aged care home wins 2023 National Landscape Architecture Award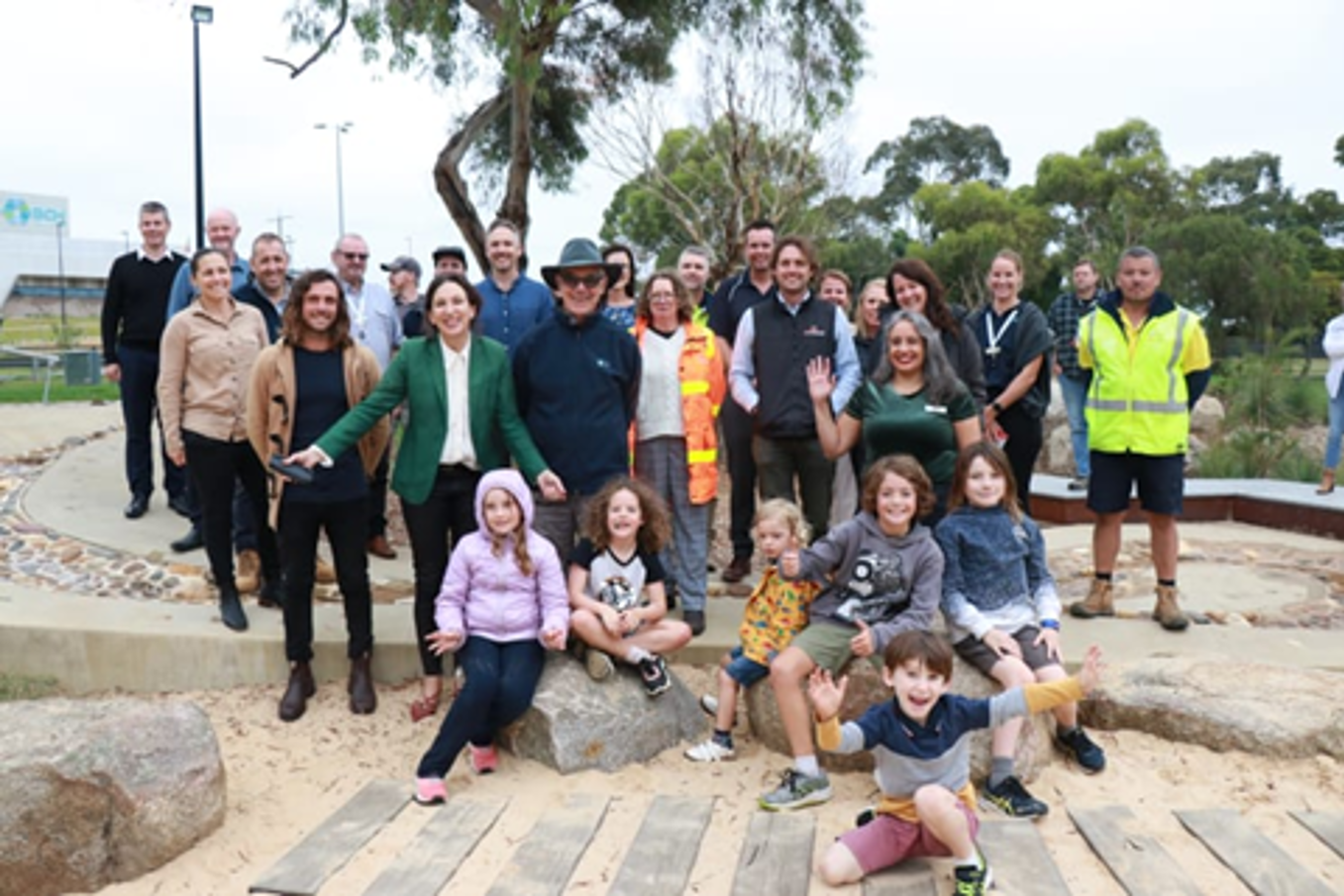 Guide Park Playspace in the seaside town of Wonthaggi, 132km southeast of Melbourne, which is linked to Rose Lodge Aged Care Home, won the National Landscape Architecture Award for Play Spaces at a ceremony in Adelaide, SA, earlier this month.
"Guide Park Playspace demonstrates the impact of high-quality play space design for regional locations. Designed for a diverse user demographic and including integration with the nearby aged care facility, it is an exemplar of how play landscapes can cater to a broad cross-section of the community," said the judges.
Extensive consultation with the neighbouring Bass Coast Health and Rose Lodge Aged Care Home saw the development of a purpose-built gentle exercise and rehabilitation area to meet the needs of residents.
"The fitness area was constructed to suit our needs, but the residents were more interested in testing out the flying fox, carousel and tower which were all accessible to them," Carolyn Thompson, lifestyle manager at Rose Lodge, said.
Bass Coast Shire Council awarded the contracts for the $1.77 million project, supported by the Victorian Government with a $700,000 grant and $350,000 from the Growing Suburbs Fund.
The new playground opened in February this year.
Are you looking for an aged care place now for yourself or a loved one?
View listings and resources at agedcare101.
Or subscribe to our newsletter here.