Regis Playford residents get bush tucker cookout for NAIDOC Week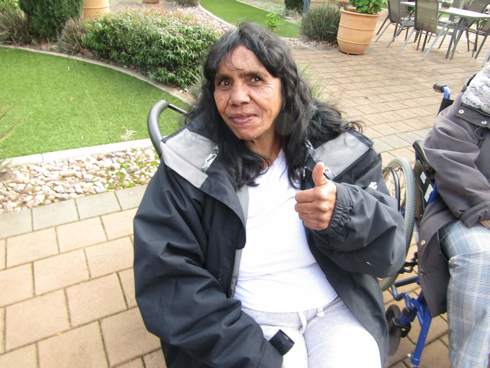 Residents and employees at the Regis Playford aged care home in South Australia have been treated to an Indigenous cooking demonstration for NAIDOC Week.
Resident Narelle Jones (pictured), from the Barkindja mob near Wilcannia in northwestern NSW, showed off how to make bush tucker including Johnny Cakes – bread made of salt, flour, and water, cooked over coals and best eaten with meat.
"I don't really celebrate my culture, but I love bush tucker and the bush. I wanted to make the others Johnny Cakes and cook sausages with flame. Lamb would have been better. I cooked for the others for afternoon tea," she said.
52-year-old Narelle, born in Wilcannia, moved around when she was young, living in Mildura, Broken Hill, and Menindee. She says she is always excited to visit Mildura.
"I am going there soon with my son to visit my uncle who still lives in the bush. He will bring me and my sister wild meat that he catches, like rabbit. Wild rabbit is good eating," she said.
NAIDOC Week 2022 was celebrated from 3-10 July.