RSL LifeCare temporarily closes beds in Merimbula, NSW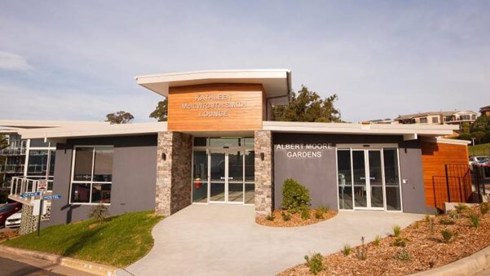 RSL LifeCare will shut down 15 of the 68 beds at its Albert Moore Gardens aged care home in Merimbula, NSW, for 12 months.
The South Coast aged care home will "temporarily suspend" the beds on level 1 and 2, with residents to be moved to other nearby homes over four to six weeks; the provider has promised to cover the arrangements and relocation costs for those affected.
In a statement, Matthew Filocamo, RSL LifeCare's general manager, said staffing issues are to blame for the suspensions.
"RSL LifeCare's priority is to provide the best possible care for our residents, and as a responsible provider of residential aged care, we work hard to ensure we have the appropriate number of trained staff to continue to provide a high standard of care to all our residents.
"The ability of aged care providers across Australia to recruit residential aged care staff has been progressively in decline for the past few years.
"Where we cannot ensure we have enough trained staff in one location, a reduction in the number of residents is the responsible approach to take," he said.
None of the residents who were already moved to Albert Moore from RSL LifeCare's shuttered Roy Wotton Gardens in nearby Eden will be moved again as a result of these bed closures.