Why Tom Gleisner has written a musical comedy about aged care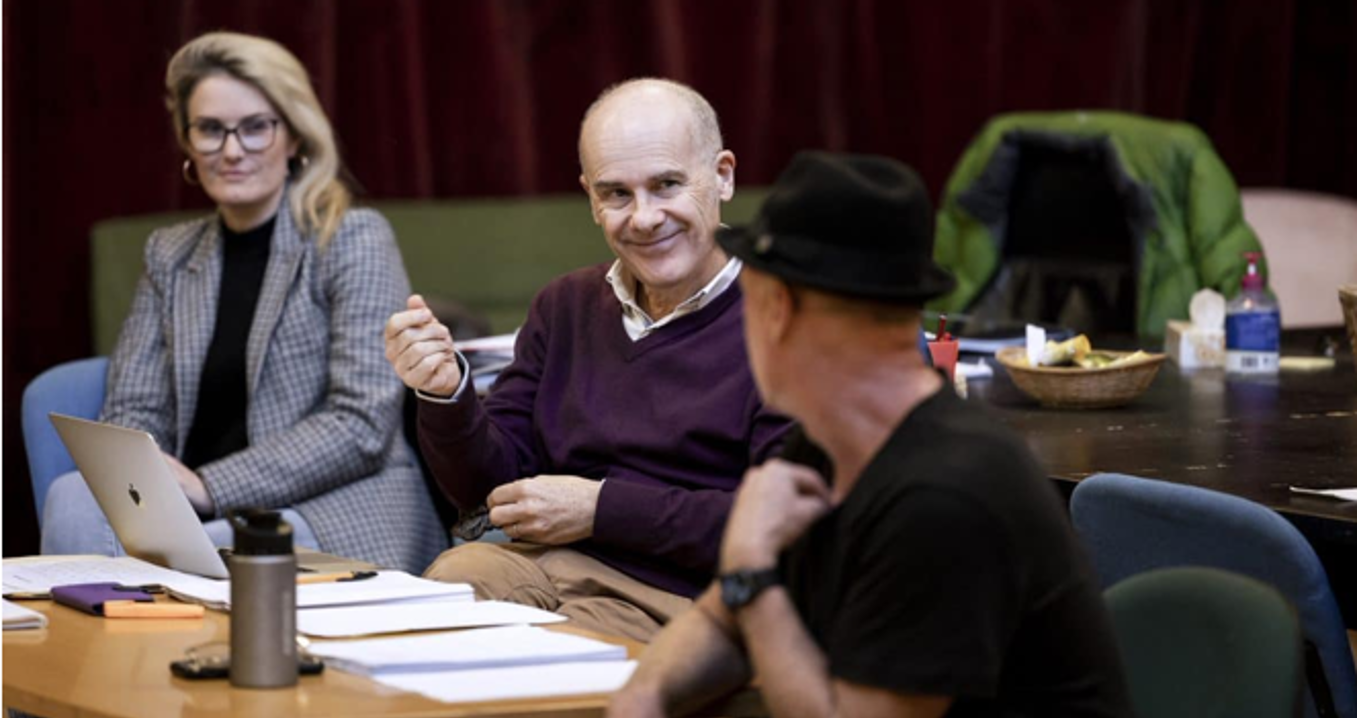 The host of Network 10's show Have You Been Paying Attention? has a very personal reason for writing a new comedy musical about aged care.
"I've spent a lot of time in and around aged care over the past decade," Gleisner said during a break in rehearsals for Bloom at Melbourne Theatre Company.
"My father, father-in-law and mother-in-law all spent their final years in care, so a lot of visits to various homes. And I got to know the world and the residents and the staff, who were extraordinary people who – as I think we've discovered, to our shame, over the past few years – are overworked, underpaid, undervalued.
"But a good carer was the difference between my dad having a great day and having a shit day – just one person just taking that little bit of extra time or being intuitive enough to realise that this small thing is all he needed.
"And it was a world I really wanted to showcase for its good. The Royal Commission (into Aged Care Quality and Safety) did enough of the bad, I think there is still room there to celebrate it."
Gleisner was also taken by a story he read about an aged care home in the Netherlands that was offering free board to university students in exchange for them helping out as carers. From there, the idea bloomed into, well, Bloom, a musical comedy set in a nursing home whose residents, and their university student helper, band together in the face of cuts by the home's scheming owner, Mrs MacIntyre.
The music is created by Katie Weston.
Bloom is at the Playhouse, Arts Centre Melbourne, to 19 August.