Discover the Key Drivers in Clinical Care Excellence for Aged Care Providers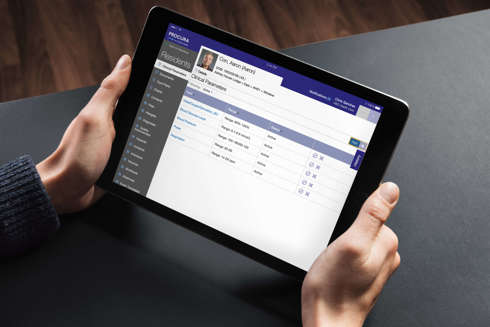 Delivering clinical care excellence is at the heart of high quality aged care.  Embedding quality clinical governance is vital for the sustainability and growth of aged care organisations. It requires a mindset of innovation and improvement, creating a coherent framework and of fostering a proactive atmosphere where new ideas can be embraced.
Accurate and timely documentation is a critical aspect of quality clinical care.
It is well known that paper documentation of a client's clinical history can be error-prone and very costly. Embracing technology to reduce or eliminate paper documentation is proven to increase productivity, deliver cost efficiencies, reduce errors and put vital resident information at the clinician's fingertips, at the point of care.
Quality management and risk reduction are key drivers of excellence in care.
Providing a coherent framework of clinical governance, rather than a series of unrelated initiatives requires commitment from all aspects of an organisation. Utilising the latest technology to achieve best practice processes and interventions can improve clinical outcomes. Identifying and understanding any risk related issues, prevents recurrence and provides the ability to put risk reduction systems in place.
Streamlining processes Increases efficiency and accuracy.
Streamlining operations for flexible, accelerated delivery and incorporating best practices together with accurate procedure documentation will drive excellence, consistency and lower operating costs.
High quality service support and clinical documentation aids providers to be competitive.
Good communication and workflow are key drivers of excellence, sustaining a service that is proactive and effective. Comprehensive and timely reports are critical to providing key insights to management. Clinical governance is improved by creating flexible Care Plans that reflect the client's aspirations and needs. This ensures staff are working in partnership with residents for quality care outcomes.
Procura's innovative, scalable and proven Clinical Care solution enhances residents' quality of care.
Procura provides various tools to assist with quality aged care management, monitoring and improving resident care and quality of life. Procura's Clinical Care solution enables aged care organisations to provide their clinicians with the client's clinical and historical information at the point of care. Procura Global Enquiry Wizard provides a single point of entry for all enquiries.
It assists in the logging, follow-up and analysis of hazard and incident occurrences and reduces risks, thereby improving safety and care. Complaints, compliments, suggestions, actions from meetings and audit results can be logged and managed to continually improve quality of management in the organisation.
Procura's Clinical Care reports, graphs and alerts keep staff up-to-date, enabling quick documentation processing and accountability with vital analytical insights. Procura's Global Care Plan delivers the power to create, review and update assessments and care plans to support your residents' needs and goals. Procura's Clinical Care solution provides comprehensive resident records, care planning, charting and assessments, increasing efficiency and accuracy.
Procura's Clinical Care solution is reliable, easy to use and includes all the functionality residential aged care providers need, supporting their delivery of the highest levels of resident care. One comprehensive and fully integrated software application provides all of a provider's documentation requirements.
You can view further details on Procura's web site at www.anz.procura.com
About Procura
Procura is part of Complia Health's product portfolio, providing clinical, operational, and financial solutions for aged care services, home care and disability, independent living and residential aged care organisations. By design, development and support of a full end-to-end software solution, with a single client record, across all points of care in the Aged, Community, and Disability Sectors, the Procura solution is focused on enhancing back office efficiency, scheduling, and coordinating clinical care delivery for its customers' field and clinical workers. Procura is a fully integrated, back office residential services, clinical, community, disability and mobility solution that decreases costs, and enables providers to improve the quality of client care.
We are Procura by Complia Health – Enabling the Business of Caring.
Integrated client management    Improved care provision    Better outcomes
Speak to a Procura staff member today about how our solutions can be applied to improve efficiency and accelerate growth within your business. Call 1300 684 489.