Medicare to cover telehealth appointments for COVID-19 medication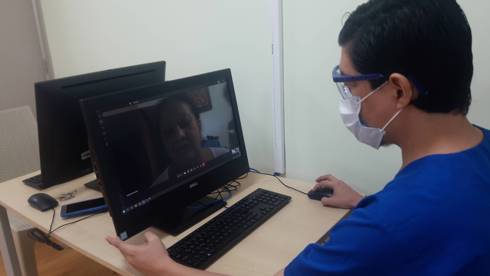 Telehealth appointments for COVID-19 antiviral treatments will from next week be covered by Medicare until the end of October.
The antivirals – which recently were given expanded access under the Pharmaceutical Benefits Scheme (PBS) – must be taken within five days of the onset of symptoms, and those eligible can now claim a phone or video consultation with a doctor through Medicare following a confirmed diagnosis.
According to Mark Butler, Federal Minister for Health and Aged Care, the antivirals dramatically reduce the severity of COVID-19, particularly among older people, and can prevent hospitalisation.
"People can get antivirals by a telehealth video or phone consultation with a doctor, but they need to act fast. 
"My priority is getting people access to these remarkable antiviral treatments. Doctors have told me it will be easier to get antivirals prescribed if they have access to this telehealth measure, and that is why the Government has acted," he said.
Prescriptions doubled for COVID antivirals in the first week of July to 14,000 per week.
Image: Ceibos/CC BY-SA 4.o