Vegetarian-only nursing home opens in the UK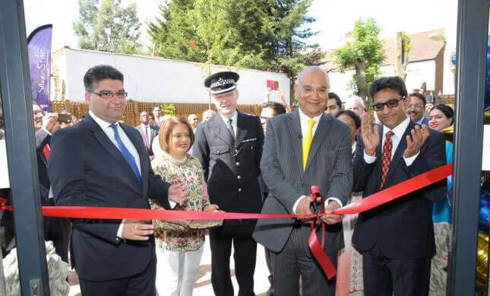 Located in Harrow northwest of London, Sai Ram Villa opened its doors recently with one major difference – there is no meat being served up in this aged care home (nursing home).
Owner Sandip Ruparelia runs 16 nursing homes across the UK and has over three decades of experience in running them in the local area.
So why did he decided to open a vegetarian-only home?
"I have had a dream of opening a home in Harrow that serves vegetarian food only. Harrow is a very multicultural community and this home is open to everyone," he said.
The 46-bed home caters mainly for the local Asian community, but is also accepting people for are vegetarian for non-religious reasons – "We have already accepted a Jewish client who wants to become a vegetarian," Mr Ruparelia says. "It's more like a hotel than a care home. It's something for the whole community."
Nine residents have already moved into the Villa, which also provides dementia and nursing care, so far with more to come.