Selling the family home
Our consistent advice is to commence the process of selling the family home early – at least 12 months before you expect to sell.
The first step is to get a no obligation valuation of the home plus advice on what repairs and other steps may be required to maximize the sale experience – a fast sale at a responsible price. 
The valuation and advice establish a path to prepare the home; you have time to discuss and implement plans. 
You will need;
Title deeds to the property
A solicitor to develop the contract and conveyancing
Access to bank accounts to transact money
Funds to pay for repairs and services
Agreement with the seller on the decision to sell
Enduring Power of Attorney to act on behalf of the seller if required
Preferably, approval by the family to act on their behalf
The typical timeframe to sell a home is:
Obtain a valuation implement a preparation plan – allow 3-6 months
Appoint a solicitor and prepare contracts – allow 2 weeks
Select and appoint a real estate agent – allow up to 4 weeks
Final preparation of the house for sale – allow 4 weeks
Sale process – allow up to 10 weeks...Funds available – allow 6 to 8 weeks from sale
Once the sale has been made, you will need to notify:
Government Agencies
Australian Electoral Commission
Australia Post (redirection of mail)
Centrelink (if you receive social security benefits)
Australian Taxation Office
Electoral Roll
Roads and Maritime Services (driving licence and car registration)
Medicare
Local Council (rates)
Local library (memberships) 
Medical
Private health insurance
General Practitioner
Dentist
Physiotherapist/chiropractor/osteopath
Veterinarian
Other
Family and friends
Clubs, social groups, supported charities
Facebook etc.
Banks, Credit unions
Insurance (car, home etc.)
Finance (accountant, financial adviser)
Lawyer
Superannuation memberships
Tolls, E- tags
Store memberships and loyalty programs
and don't forget :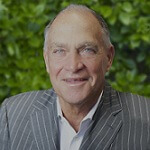 The valuation and advice establish a path to prepare the home, you have time to discuss and implement plans.
Brian White
Ray White Chairman
12 weeks
Time estimate to complete all of the tasks within this step, including all sub-steps.